On Estera Siemiatycka, sołtys Edward Malinowski, and lawsuits
26.01.2021 08:08:54
---

Due to the disinformation appearing in some media related to the civic trial against prof. Barbara Engelking and prof. Jan Grabowski the editors and co-authors of the volumes "Dalej jest noc. Losy Zydow w wybranych powiatach okupowanej" we would like to present an article prepared by prof. Barbara Engelking. In the article author methodically, step by step lays out all the issues related to the story she describes in the book, presents the analysis of sources and the lawsuit itself.
---
Barbara Engelking
Polish Center for Holocaust Research, Institute of Philosophy and Sociology of the Polish Academy of Sciences
https://orcid.org/0000-0001-8361-4427
bengelki@ifispan.edu.pl
Translated from Polish by Kaja Gucio
download the articl PDF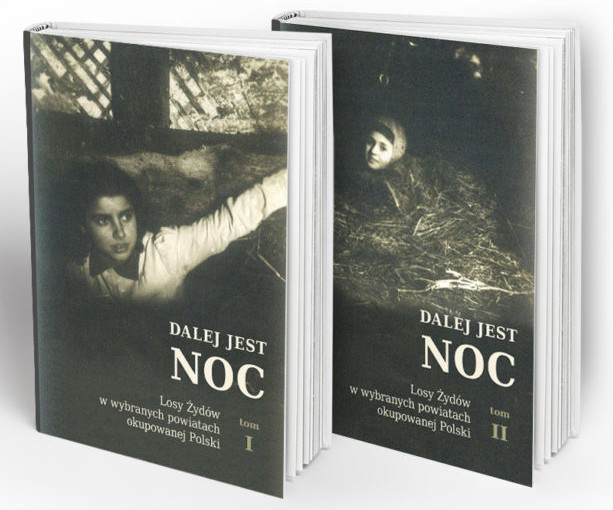 On Estera Siemiatycka, sołtys Edward Malinowski, and lawsuits
Act 1: During the Occupation
On November 2, 1942, in the north-eastern part of occupied Poland, at the time named Bezirk Bialystok,[1] the Germans began to liquidate the ghettos they had established there earlier. Over the course of two weeks of the so-called "Aktion", Jews from the ghettos surrounded by gendarmes and policemen were transported to several larger towns and gradually sent to extermination camps. At that time the Germans also displaced about 1500 inhabitants of the Drohiczyn ghetto, transporting them on November 5 to Siemiatycze, from where, along with those from the nearby towns of Grodzisk and Mielnik, freight wagons took them to the gas chambers of Treblinka.
By then, the Jews already knew that deportation meant death – a number of escapees from the camp had reached the towns of the Podlasie region, people were talking, no wonder then that when faced with the liquidation of the ghetto, many decided to escape. From Drohiczyn alone – according to various sources – 250,[2] 270[3] or 300[4] Jews escaped. Some of them had previously arranged hiding places with Poles, others escaped without a plan, facing the prospect of death. One of those who escaped was Estera Siemiatycka,[5] who, on the night before the ghetto was liquidated, together with her son Beniamin (a year and nine months old), her sister Fruma Lea and her daughters Masza (one year old) and Perełka (three years old), escaped to the house of Mr. Czapkowicz, their acquaintance, with whom they had had left a number of their belongings for safekeeping. They did not stay with him for long. The following day, they went with the children to the forest in Koczery outside Drohiczyn. It was no secret to the locals – some woman brought a pot of milk noodles for the children, another came to sell them her ausweis; Estera bought it. As "Marianna Bujalska" she went out of the forest to buy something to eat. During her absence, her sister and the three children were captured[6] and handed over to the Germans – they were all killed.
Estera ran through the forest and reached Malinowo, seventeen kilometres away. She went to see sołtys [village elder] Edward Malinowski (son of Stanisław), and asked him to help her leave for work in Prussia.[7] According to Estera, sołtys immediately realized that she was Jewish and went to get the belongings that she had left with Czapkowicz in Drohiczyn; he would keep them for himself. In addition, he took a decent sweater she was wearing, giving her an inferior one in exchange; he also took half of the money[8] she had . Later, as agreed, he took her to the German gendarmerie station in nearby Dziadkowice, reporting that she was Marianna Bujalska, a Pole who had escaped from forced labor. This way, he saved Estera's life.[9]
From the gendarmerie in Dziadkowice, Estera was taken to the station in Boćki, and from there to the penal camp in Bielsk Podlaski,[10]where she spent a month (penalty for "escaping from labor"). She did not have any belongings with her, so she decided to write to sołtys Malinowski, asking him to send her something.
The post office delivered the letter to another Edward Malinowski in Malinowo,[11] with whom Estera started a correspondence and later a trade. Estera (as Marianna Bujalska) sent him parcels with yeast (needed in the countryside for making moonshine), and he sent products for sale to Kętrzyn. Estera wanted to maintain that contact because she wanted to be considered Polish. At the beginning of 1944, Estera was given a ten-day leave, and, having nowhere to go, she decided to visit her business partner – Edward Malinowski (son of Adolf) in Malinowo, whom she had not met before. At that time there was a lot of talk in the village about the recent events: the shooting of a group of Jews who were hiding in the nearby forest. Sołtys Edward Malinowski and the forester were said to have turned them in. In retaliation, the forester was killed by Jewish partisans operating in the nearby woods.[12] Sołtys Malinowski was robbed of many things, including Estera's belongings. Kalman Krawiec, who was hiding in the area at that time and who was collaborating with the Jewish partisans, mentioned in his postwar report that twenty-two Jews were hiding in the forest near Malinowo, eighteen of whom were shot and four managed to escape.[13]
After a short stay in Malinowo, Estera Siemiatycka returned to Kętrzyn. There she survived the war and met her second husband, Teodor Wiśniewski, a Pole. They had three sons; they lived in Łomża, then in Wrocław, and then in Warsaw. She worked briefly as a kindergarten teacher.[14] After 1968, Estera (who used the name Maria Wiśniewska after the war) left Poland. She lived in Sweden with her two sons, while her youngest one emigrated to Australia.